Walk'n'Roll

packer/roller
Eight (8) Models in Three (3) Widths...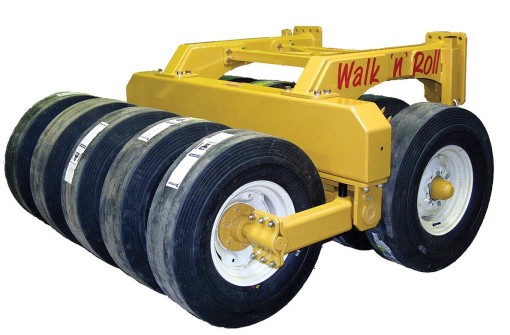 WR75 Series 3 Packer/Roller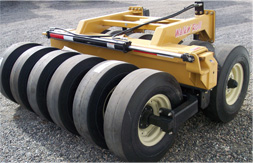 WR90 Series 3 Hydra-Slide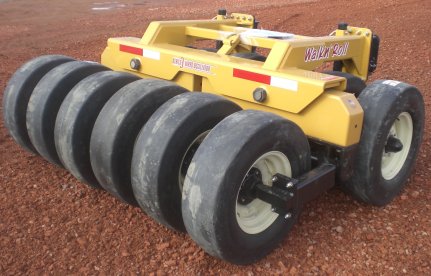 WR90 Series 3 Oscillator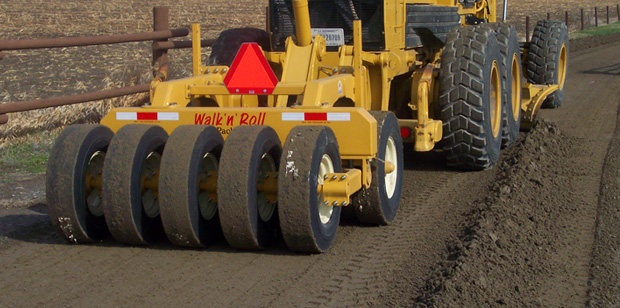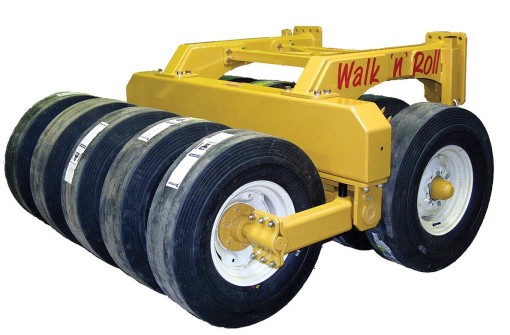 Walk 'n' Roll News
Eight (8) more WR90 Walk 'n' Roll packer/rollers have been delivered to Mckenzie County, Watford City, ND. Mckenzie County now owns 13 Walk 'n' Roll packers
The perfect tool for the most important step in road maintenanceSURFACE COMPACTION......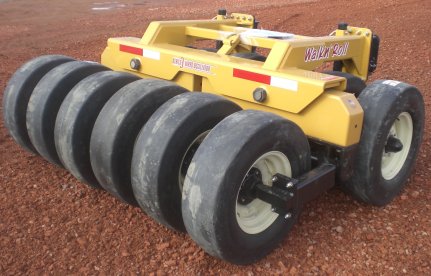 The Walk 'n' Roll packer/roller
is an investment that
SAVES YOU TIME AND MONEY
Fifteen (15) WR90 Oscillators...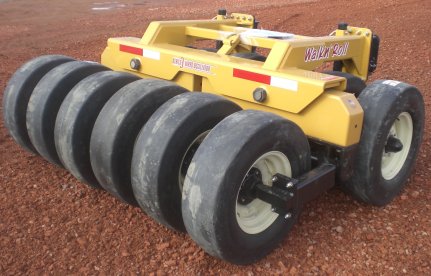 Testimonials:
Dunn County North Dakota has taken delivery of their Fifteenth WR90 Walk 'n' Roll Oscillator.
You paid a quarter of a million-dollars or more for your new motor grader and all you can do is blade gravel roads. You could spend as little as forty thousand dollars for a Walk 'n' Roll packer/roller and a Retriever gravel reclaimer and triple your graders productivity.

Then you are not just blading the road, you are blading, compacting and reclaiming the gravel that you have already bought and paid for.
The Walk 'n' Roll packer/roller is a user friendly compactor that mounts on a motor grader, and is perfect for gravel road maintenance. The Walk 'n' Roll allows you to blade and compact the road in one operation. This budget saving tool leads to better roads, with less road maintenance. The process is great at conserving moisture in dry spells, or sealing out moisture during a wet spell.
The Grader Mounted RETRIEVER: The "RIGHT WAY" to Condition Road Shoulders.
Retrieve the lost gravel from the road ditch and blade the road in one operation. The ultimate efficiency, 2 operations in one pass.



We are the EXCLUSIVE RETRIEVER DISTRIBUTOR FOR THE US & CANADA


- Share this website with your friends
Toll Free: 866-865-1936
Phone: 406-294-1936
sales@walknrollpackers.com
6508 South Frontage Road
Billings, MT 59101
The
Walk 'n' Roll

packer/roller
is
"KING OF THE GRADER ATTACHED COMPACTORS"